Healthy horse food brands in The Netherlands

In my work as barefoot trimmer I often deal with hoof problems that are diet related. If something isn't right, you can see it in the hooves in the form of walking sensitive, or event rings. But also things like little cracks or chips, stubborn thrush infections, laminitis, a weak white line or slow growing hooves, etcetera.





That's why I have made a list of horse food brands that are available in The Netherlands, that contain less harmfull and more helpfull ingredients. These products are grain free and low in sugar and starch (below 15% combined but preferbly below 10%), and also free of luzerne/alfafa, unless mentioned otherwise. Of course, forage like hay, haylegde and / or grass, will always be the most important and biggest part of your horses daily diet and it is worth testing this, but it often doesn't contain everything your horse needs, or too much of it. That's why it's a good idea to supply a vitamin/mineral balancer on a daily basis. This way of feeding is very common and has very good results in the USA and UK, where is started. Alicia Harlov from the Humble Hoof is a big advocate for this way of feeding, as is Pete Ramey, who is one of the founders of barefoot trimming in the USA. It's called the anti inflammatory diet, because it doesn't contain (a lot of) the ingredients that irritate the horses gut and thus promoties inflammation in the horses body, like sugar, starch, iron and grains. It does contain very helpfull ingredients that horses often don't get enough from hay and grass. Things like more vitamine A and E, biotin, omega 3, copper and zinc. This way of feeding, a forage based diet with vitamin/mineral balancing, is succesfully being used te help recover from laminits, navicular, itchyness, gut issues and more. Go to my recommended websites blog and you'll find more information about it!

Also, read the whole blog to not get confused :-)

Choosing food for your horse. This is how you start:
- a base product
- a daily vitamin / mineral product, called a balancer
- extra supplements for your specific situation, if needed

In the picture below you will see how this works
1 Is soaked beetpulp
2 Is a pelleted vitamin and mineral balancer
3 Is a specific supplement, in this case for ulcers but it could also be for joints or something like that
4 Are flax seeds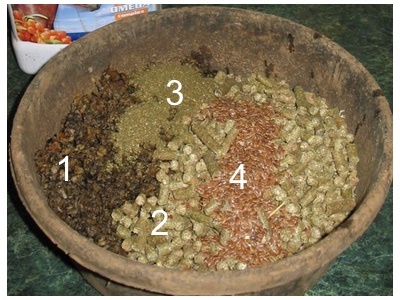 Exception: if you don't want a specific powder supplement or a balancer that is made from powder, you also don't need a base to mix it in. A vit/min balancer in pellet form is all you need then.

A base product
This is a very basic single product that doesn't contain a lot of ingredients, like a grass pellet or beetpulp (both need to be soaked before use), or a very simple forage based muesli or chaff. We chose a product like this if you need to mix in a un-tasty supplement or balancer that is made from powder.

Be sure this product is without added vitamins and minerals. Because if you also choose a daily vitamin / mineral balancer to mix with this, the amounts of every vitamin and mineral might be a lot more than you want them to be.

A list of healthy base products available in Holland (free from grain, luzerne, low in sugar and starch)
Pavo Speedibeet (sugarfree beetpulp)
Biologische bietenpulp (sugarfree bio beetpulp)
Pavo Fibrenuggets (grass pellet which you have to soak)
Metazoa Timotexxx (grass pellet which you have to soak)
Agrobs MYO protein flakes (grass pellet which you have to soak)
Agrobs Alpenheu (mixxed grass chaff)
Agrobs Pre Alpin Aspero (mixed grass chaff with linseed oil)
Agrobs Pre Alpin Wiesencobs (bigger grass pellet which you have to soak)
Agrobs Pre Alpin Wiesenflakes (grass flakes which you have to soak)
Agrobs Pre Alpin Protein Light Flakes (grass flakes which you have to soak)
Equifyt Herbs (grass pellet which you have to soak)
Equifyt Thimothee cubes (grass pellet which you have to soak)
Hayster Weidebrok (grass pellet which you have to soak)
Hayster Weidebrok Plus (grass pellet which you have to soak)
Note: There might be more options but these are the ones that I could easily find

If your horse is a picky eater and doesn't like the products mentioned above, you could instead choose for a healthy muesi. These ones are also low in sugar and starch, and are free of grain and lucern / alfafa.
Agrobs AlpenGrun Musli (muesli)
Agrobs AlpenGrun Mash (mash met grasses, herbs and vegetables)
Pferdgerecht Futter Natur Musli (muesli)
Marstall Bergwiesen Mash (mash met grasses, herbs en vegetables)
Marstall Wiesen-Fasern (chaff with grasses, herbs and vegetabless)
Equifyt Zupa (herb mash with 0,5% lucern / alfafa)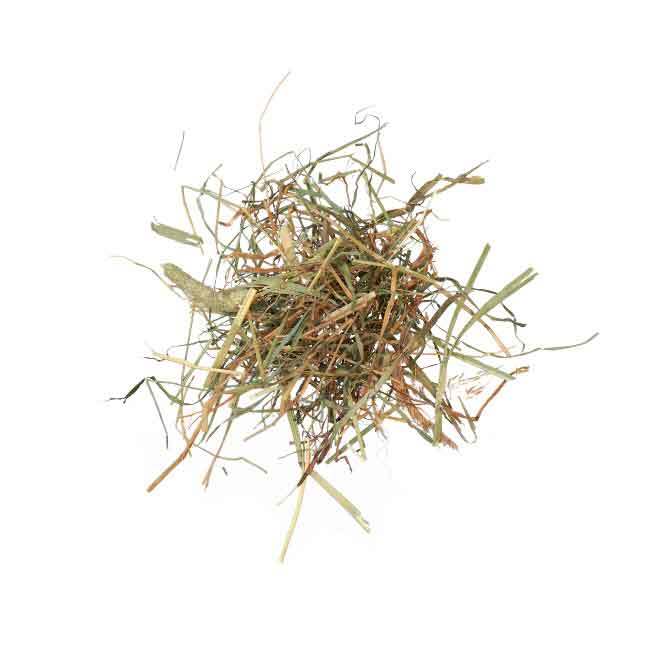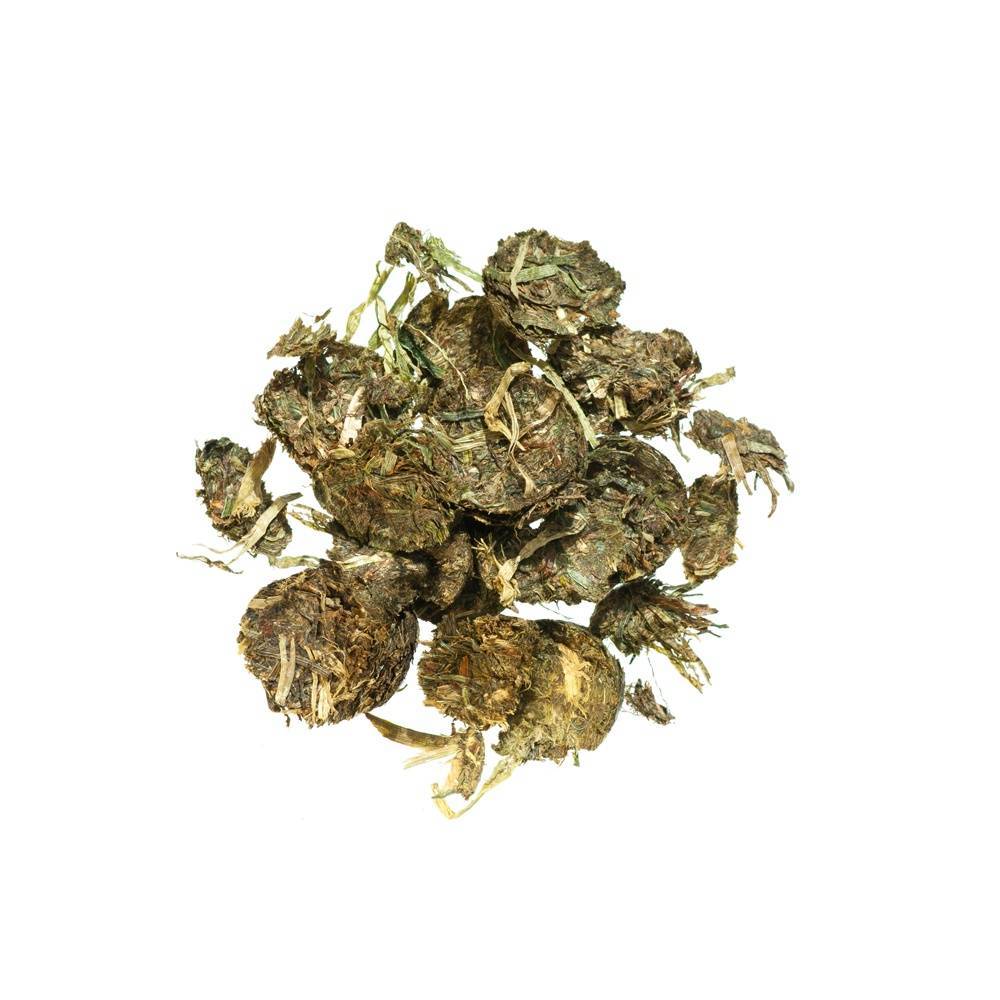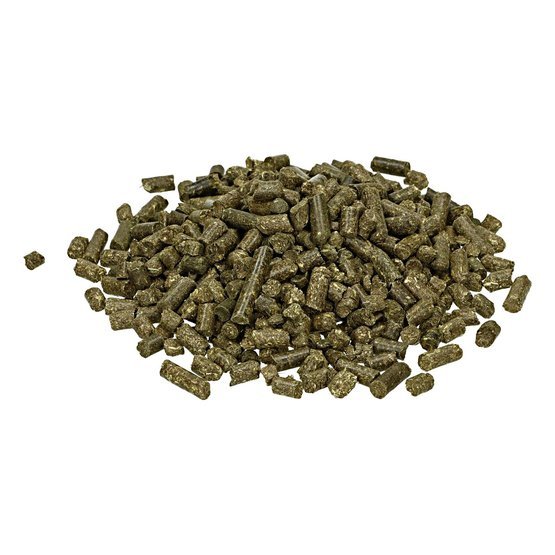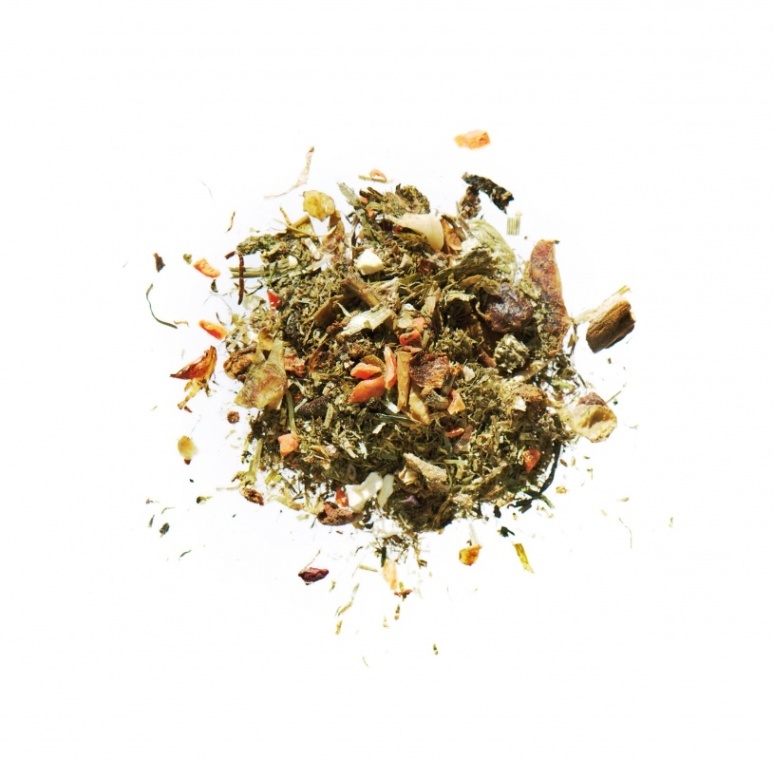 The second step is the balancer
Also called a vitamin and mineral balancer. It comes in the form of a pellet or as a powder. If you choose one that's a powder, then you will need the base product to mix it in. If you chose a pellet and you're sure you don't need other supplements, then you won't need a base product to mix it in.

My prefernce is a balancer that supplies everything on a daily basis, especially when a horse is on a grass free yard like a paddock paradise. Sometimes however a brand has a Summer and a Winter balancer, which is helpfull when a horse is on fresh grass in Summer, so pay attention to this.

I like to see low iron or no iron in a balancer, because the water and soil in The Netherlands provides plenty of iron already. An overload of iron can damage the liver, which main job is to filter blood.
High amounts of copper and zinc are also important, especially if they only eat hay. Copper and zinc are both responsible for the strength and quality of the hoof wall.

A list of healthy vitamin & mineral balancers available in The Netherlands free of grain and low in sugar & starch, high in copper and zinc.
Victorious Secret (lucern free)
Balancer Granulaat Plus (lucern free)
Balancer Brok (low lucern)
Balancer Brok Plus (low lucern)
Balancer Pro Plus (low lucern)

The products below are grain and lucern free but low in copper and zinc.
Equilin balancer
Agrobs Naturmineral
Agrobs Weidemineral-Cobs (a Summer balancer when horse is at pasture)
Pure Trace
Pavo DailyFit (biscuit shaped)
Vitalbix Daily Complete Thimothee
If issues in the hoofwall don't grow out using these products (give it half a year!), then you would have to go for a product with higher zinc and copper like in the list above this one.

The balancer in the list below sadly contain lucern and are also low in copper and zinc so I don't prefer these ones. However, I do want to mention them because they are very easy to find and I know a couple horses doing okay on these ones, probably because they also eat grass or aren't sensitive to lucern.
Pavo Vital
Vitalbix Daily Complete
Este balancer

Brands from the UK with high amounts of copper and zinc
Forage Plus balancers
Progressive Earth Pro Balance+
Progressive Earth Pro Hoof
Progressive Earth Pro Hoof Platinum
Progressive Earth Laminae+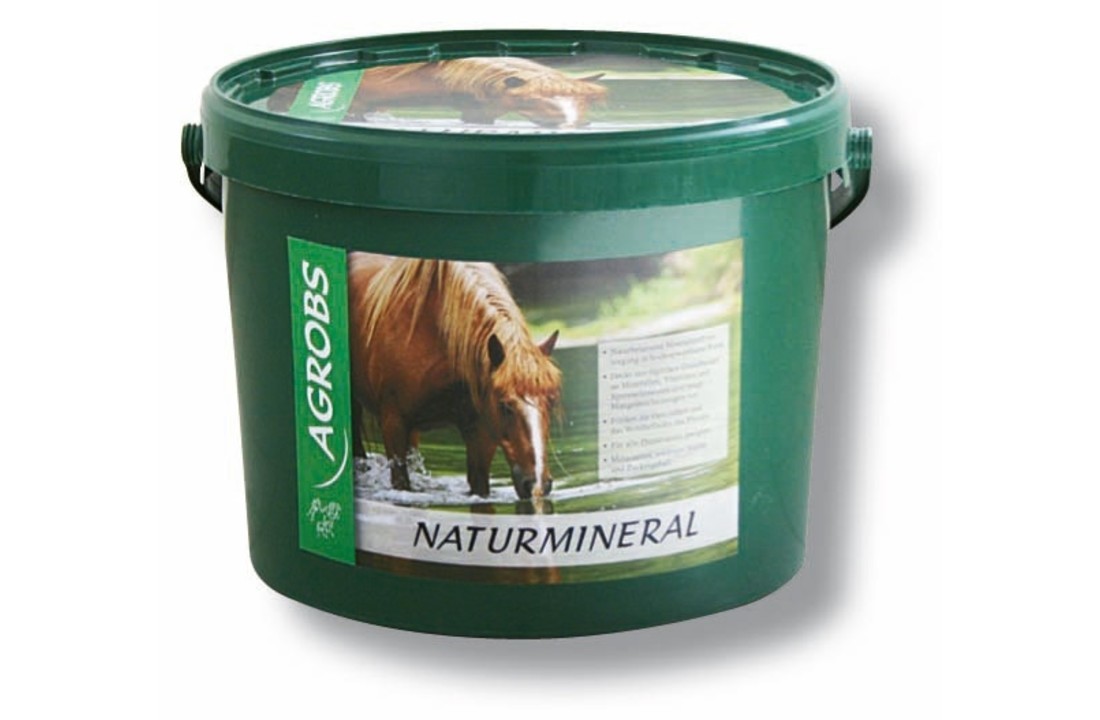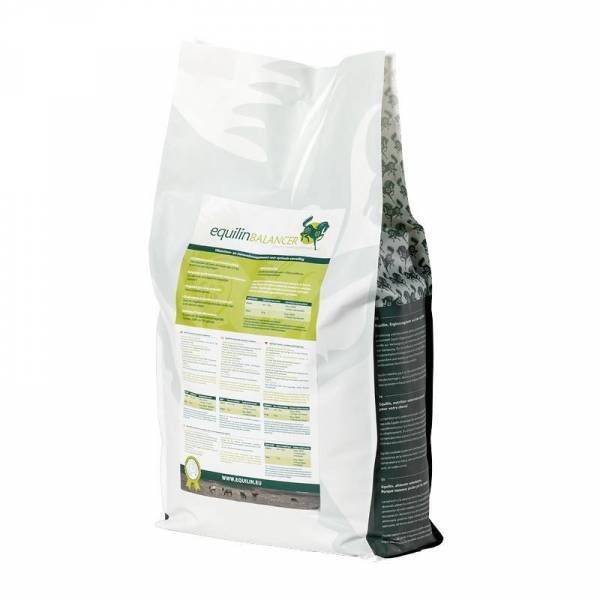 Extra supplements?
Extra supplements are sometimes chosen because of the season, your type of management or the health of the horse asks for it. So it totally depends. In the lists below I have some are often helpfull.

Linseed
Horses need omega's, which is in fresh grass. So horses that live on a paddock paradise or grass free track system, adding a linseed product will be beneficial. You can read here why.
Pure Linseed (micronised linseed, doesn't have to be cooked or soaked)
Gemalen lijnzaad (micronised linseed, doesn't have to be cooked or soaked)
Lijnzaad kant en klaar (micronised linseed, doesn't have to be cooked or soaked)
Animal Vital Lijnzaadolie (linseedoil)
Makana lijnzaadolie (linseedoil)
Pharmahorse lijnzaadolie (linseedoil)

Magnesium
Magnesium can be helpfull with the recovery of laminitis (bron Remco Sikkel) but it is also very important for the nerve system.
EQUILINMagnesium (powder)
Magnesium-chelaat (powder)
Magnesium-citraat (powder)
PharmaHorse Magnesium (powder)

Salt
Salt is a very important part of the horses health. You can read more about it here. Not all horses like a saltlick and often they don't take enough from it. A spoon of salt mixed in their feed, or a bucket of salty water is another way of supplying salt. How much when using a spoon: 10-15g for a horse at rest, about 30 gram for a horse in medium work. Sporthorses need at least 30 gram up until 100 gram a day.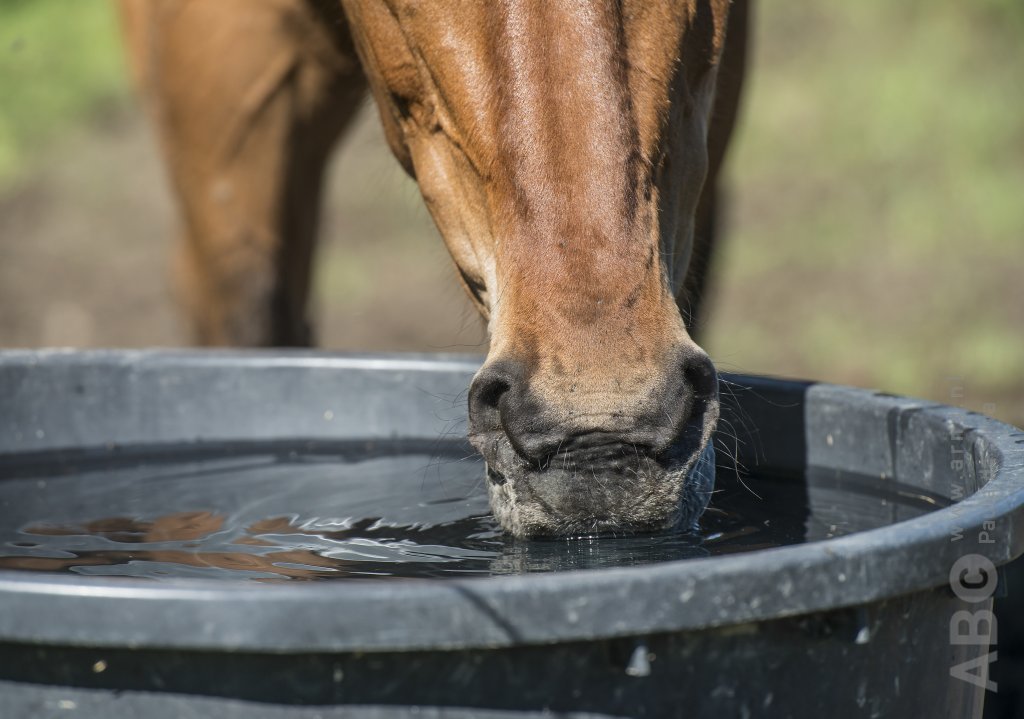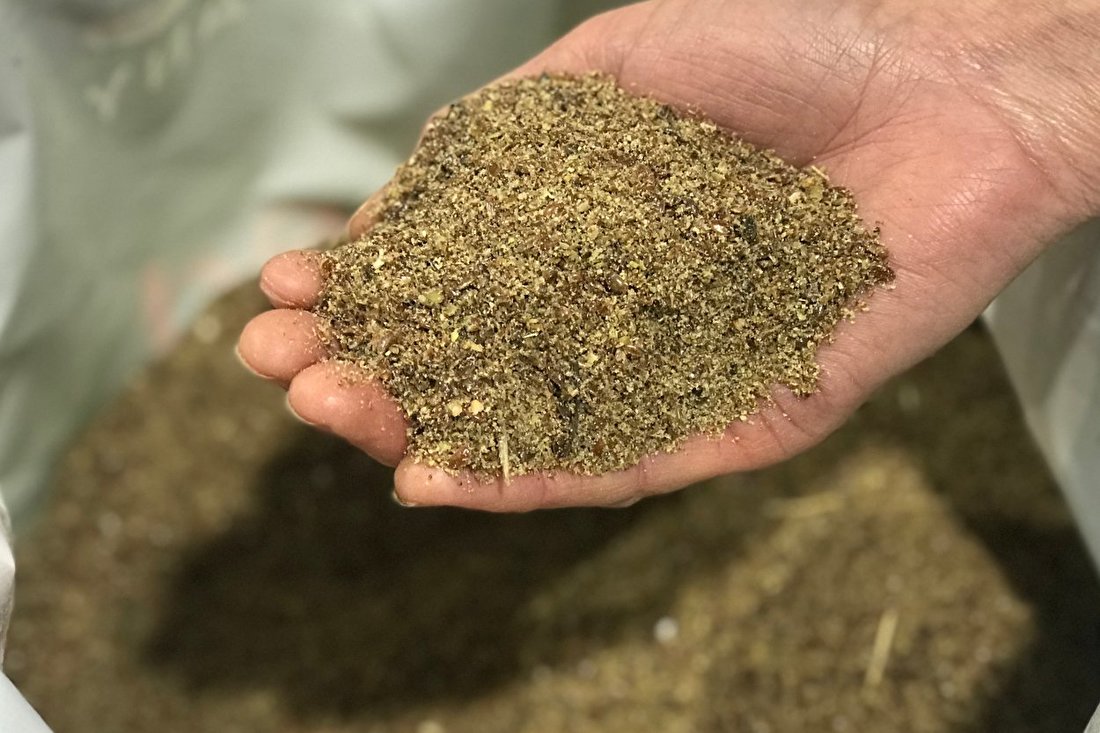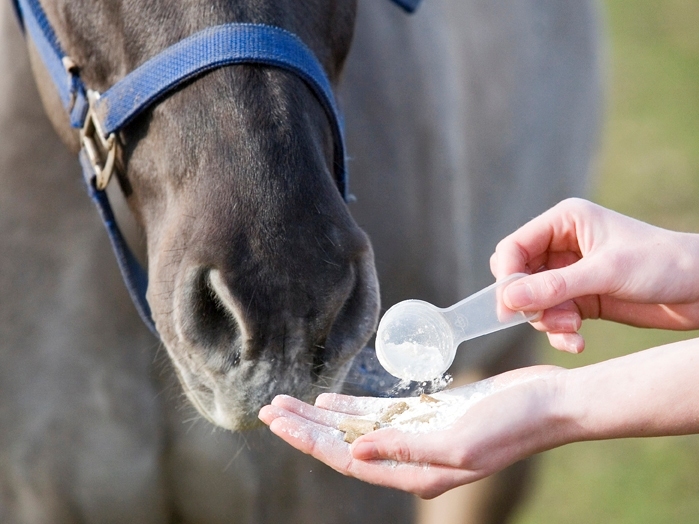 Herbs
Herbs can be used for different reasons, like for pain management, gut health, immune system, or for self selection. Do some research before you give herbs though.

www.horsecomplete.nl
www.purehorse.nl
www.purepaardenvoeding.nl
www.paardendrogist.nl
www.pharmahorse.nl

Conclusion
A base product + balancer + specific supplements if needed

This blog is a good start for every type of horse, in my eyes. But for older horses, sport horses, or horses that are too skinny, this might not be enough. In that case you would start by giving more forage (hay, haylegde, grass), of giving more of the base product (more beetpulp, more mash, etcetera). If that really isn't helping or working like you want it too, you would have to find a experienced equine nutritionist.

Pregnant mares and youngster also have different needs. However, I stand by the grain free, lucern free and low in sugar and starch way of feeding.
What else do you need for healthy hooves?
A healthy and balanced diet is very important but it is not the only factor for healthy hooves. What else is important?
- Living outside with other horses, as much as possible (preferbly 24/7)
- Lots of movement, either in an active herd or by exercise
- Enough but not too rich forage (sugar/starch below 10% combined), preferbly in hay nets
- Little or no grass for most horses
- Cleaning the hooves on a daily basis
- Regular trimming, for most horses this means a 4 to 6 week interval
- Offer different kinds of soft and harder terrain to walk on
- The right balance between wet and dry in their living area
- Bodywork when they show pain or discomfort
- Vet and dentist

One last note
If your really and truly want to know what you have to feed your horse, I would advice you to get your hay, soil and water tested and to do a blood test. Get help from an independent equine nutritionist to go from there.

I hope this blog was of help for you! If you have questions of know of other brands I should add, just send me a message!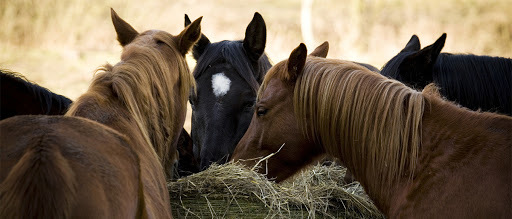 Used resources:
Clare MacLeod - independent equine nutritionist in the UK
Pete Ramey - founder of Progressive Hoof Care Practioners
The Humble Hoof with Alicia Harlov - PHCP trimmer and podcast producer in USA, admin of two informative Facebook groups ('Equine Nutrition Group' & 'Barefoot Method for Navicular')
Calm Healthy Horses website
www.paardenhoeven.info
Books from Remco Sikkel

Horsefood websites:
www.pavo.nl
www.purepaardenvoeding.nl
www.jepaardgezondenfit.nl
www.purehorse.nl
www.paardnatuurlijk.nl
www.paardendrogist.nl
www.natuurlijkepaardenvoedingnederland.nl
www.equilin.eu
www.pharmahorse.nl
www.equifyt.com
www.estehorsefeed.com
www.progressiveearth.co.uk
www.thunderbrook.co.uk
www.forageplus.co.uk
www.vitalbix.com
www.zuiverpaardenvoer.nl
www.metazoa-horse.nl
Written by Maaike Boshuis, Februari 2021, translated to English in June 2021