My favorite products
Today I felt the urge to write down some of my favorite horsey and hoof things, things that I have tried and tested, about products and 'ways to...'. It might help someone in their journey to a happier and healthier horse, or I could suggest clients to read it. So here goes.

Radius Rasp
My all time favorite hoof product is a white Radius Rasp. Ideal for beginners to use, you can't really do much wrong either, and it helps out your hoof care professional ánd your horse if you keep those toes rounded. It could also mean a proper trim doesn't have to be, for example, every 5 weeks, but every 6 or 7 because you use the rasp in between appointments!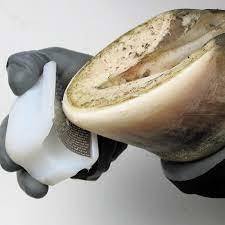 Easyboot Zip therapy boot
A simple slip-on boot to keep poultices on and dry. Closes with velcro though, not a zip. This boot is perfect for use in a stable or dry and controlled turn out areas. It's a much better choice than messing about with diapers and duct tape. Note: not suited for turnout in mud nor riding!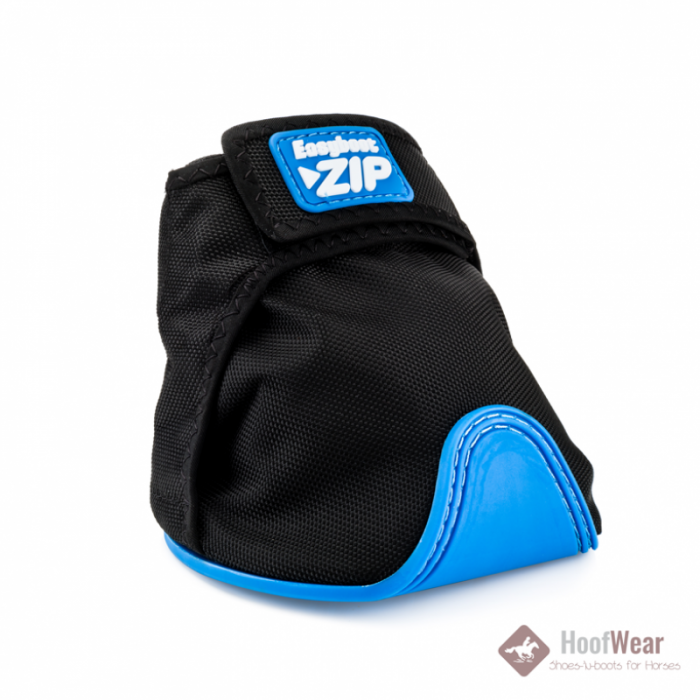 Equine Fusion hoof boots
This brand makes great hoof boots that you can use for riding on all kinds of surfaces ánd use during turnout. Two functions for the price of one! The models Active and All Terrain are the best, in my opinion. I often use them for keeping poultices dry while the horse enjoys his turnout, whether that's one hour or 24/7. They are also great for endurance riding and jumping.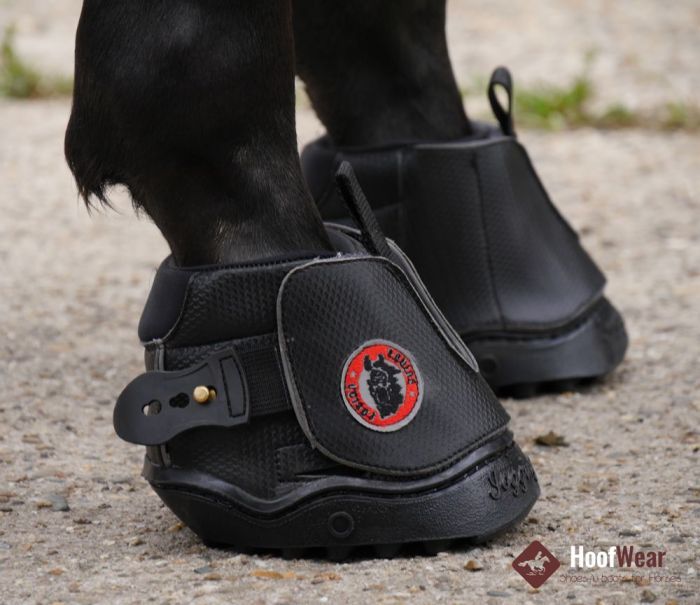 Scootboots
This brand has an amazing, lightweight and convenient hoof boot. It doesn't have the most thickest sole, so if your horse needs proper protection because it's sore or laminitic, you should go with another brand. But Scootboots are great for every day rides, and offer just that bit of protection on rougher terrain. Unlike other boots, they don't get soggy, heavy or wet when riding through water or muddy terrain, because it's an open design and they are made from TPU. They are very lightweight and last long. And they come in funky colors too!



Red Horse hoof care products
My go to hoof care products are from Red Horse, which I also sell on this website. These products have it all and it's natural based: spray, paint, clays, putties, balm, you name it. My favorite is Hoof Stuff to plug separations or abscess exit holes. Sole Cleanse is perfect for rinsing and flushing. Sole Paint is a good product to grow healthy soles and frogs and it sticks better than a spray. Field Paste and Artimud are great for treating thrush infections and to put in the central sulcus.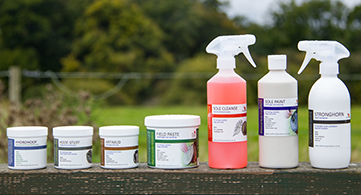 Soaking products
Cleantrax, Sanogene or White Lightning are very effective soaking products to treat separations, WLD, and other bigger infections. I sell Sanogene on this website, click here or on the picture.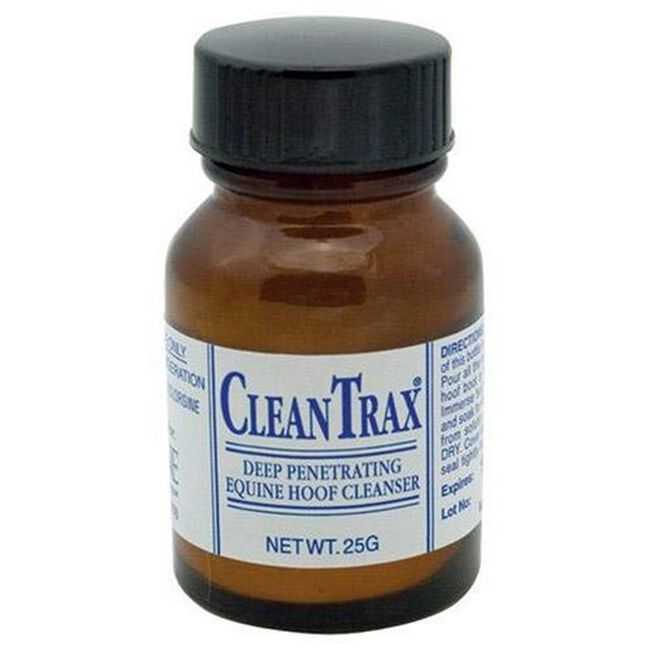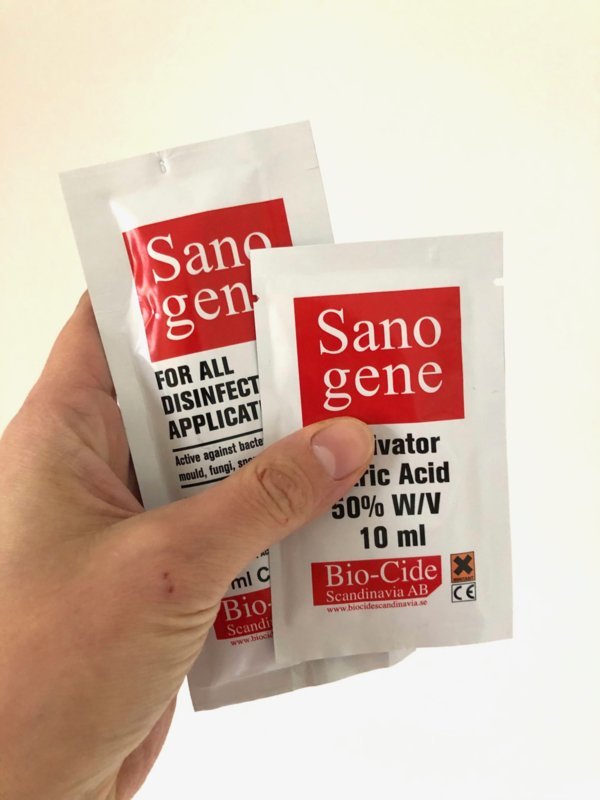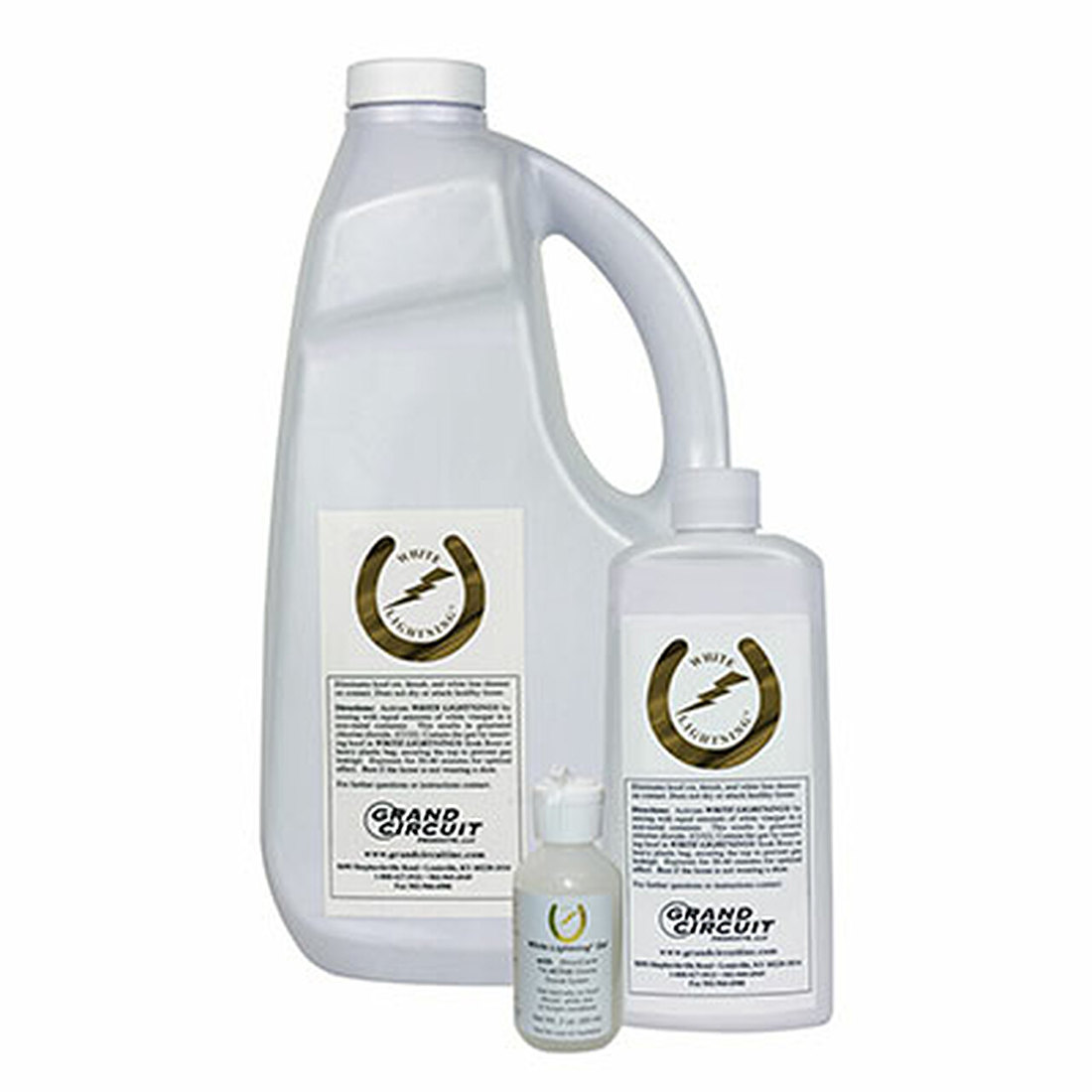 Tubbease soaking boot / sock
If you need to soak a hoof with medicin to treat thrush, white line infections or an abcsess, then this is the boot you need. Or sock? Anyway, it's very practical and easier then messing about with a hoof in a bucket and hoping it won't tip over. You put on the boot and pour in the medicin from the top. I sell them on this website, click here. Note: not suited for a lot of movement, riding or turnout!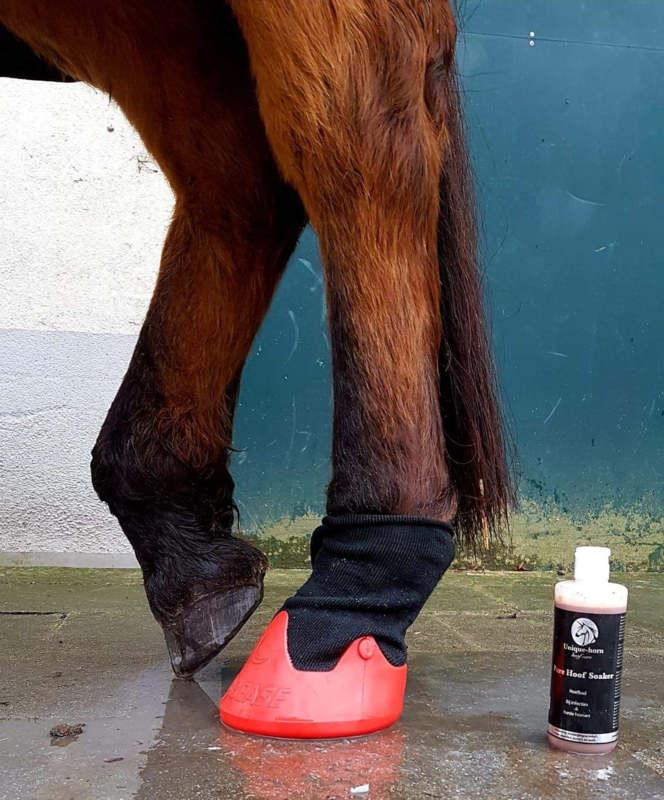 Haynet with small holes
If you need to slow your horse down, help them loose weight, or maintain their lower weight, this is a good choice if you want small(er) holes. t's called the Greedy Feeder haylegde net by Shires of which I have five. I use every single day for my Shetland pony and a Thoroughbred. I've used them for 6+ months now and there is not a single tear or other small damage done.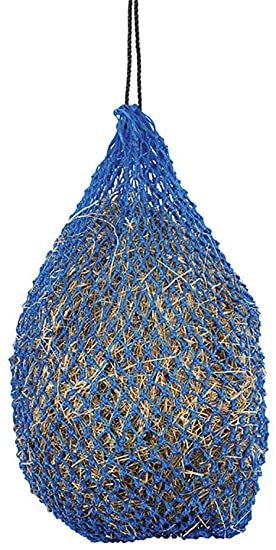 Horse feed
Over the years I have tried several brands and I have finally settled on Thunderbrooks. They do tasty chaffs (Healthy Herbal Chaff), balancers (Daily Essentials), Linseed, and more. They are simple but tasty, have no nasty ingredients and are low in sugars and starch. They also have individual herbs which is perfect for horses to self select. Find everything here: https://thunderbrook.co.uk/

Horse books
I have my own horsey library, and I love it! If you like books too, I would certainly recommend getting these ones:
- Insight to Equus by Tomas G. Teskey DVM (my bible!)
- Horses never Lie by Mark Rashid
- A Good Horse is Never a Bad Color by Mark Rashid
- 101 Horsemanship Exercises by Rio Barrett
- The Essential Hoof Book
- Beyond Horse Massage by Jim Masterson
I also have a blog about my favorite books!

Always try to find secondhand products first! Use eBay, Amazon or Facebook for secondhand books or boots. Or use this UK Facebook group for hoof boots: https://www.facebook.com/groups/Barefoothorseboots/